iPROMOTEu - Alternatives in Advertising
Welcome To
Alternatives In Advertising, Inc.!

"To us, listening to why our clients want to grow is most important. We want our clients to trust that we will guide them through the strategic process, working with them to create the return that builds their business."
Additionally, we strive to give our clients an edge in their advertising efforts using creative, unique products combined with personal service and on-time deliveries. Our focus is to develop solutions to meet their every challenge.

Our goal for you:
More Business Through Better Branding
Featured Item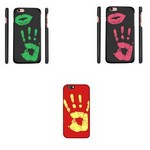 Thermal Color Changer Hard PC Phone Case...
Temperature contact will be sensitive to color change the color changes with the temperature rising, it is not a chemical reaction, just a physical change. Different temperature will reveal different ...
$1.49 - $2.52
What Our Customers Are Saying

We received the box of extra 'postcards" from our "save the date" magnet mailing – THEY ARE ABSOLUTELY BEAUTIFUL – the quality is superb and we are very happy.
Ellen Rzepka
MSU Biomedical Laboratory Diagnostics
Sep 28, 2016
Signature Showrooms