iPROMOTEu - Alternatives in Advertising
Welcome To
Alternatives In Advertising, Inc.!

"To us, listening to why our clients want to grow is most important. We want our clients to trust that we will guide them through the strategic process, working with them to create the return that builds their business."
Additionally, we strive to give our clients an edge in their advertising efforts using creative, unique products combined with personal service and on-time deliveries. Our focus is to develop solutions to meet their every challenge.

Our goal for you:
More Business Through Better Branding
Featured Item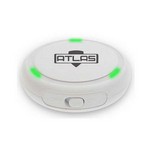 Phoomba
It's like a Roomba for your phone! When looking at your phone or tablet, do you ever think how dirty your screen is? Well, now with the Phoomba, you can get those smudges and fingerprints right off. S...
$4.65 - $4.98
What Our Customers Are Saying

"When working with Alternatives in Advertising you are assured variety, quality, reasonable pricing and fast delivery. Our department wanted a polo shirt that was not available in any of the catalogue...
Gail P. Evans, M.A. - Academic Advisor III
Wayne State University - M.S. Prograom Admissions Coordinator - Industrial and Systems Engineering & Engineering Technology
Mar 11, 2013
Signature Showrooms